For the A to Z blogging challenge I've decided to blog about the 1940′s. And in the spirit of the 1940′s, at the end of the month, I'll be giving away an ebook copy of one of my favorite books, Summer at Tiffany, to one of my newsletter subscribers (sign-up on the sidebar if you are so inclined.) It's a light-hearted memoir of two college girls let loose in New York City for a summer. What a hoot.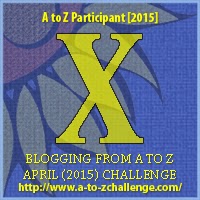 Okay, I may be stretching the boundaries on the X-word today, but I'm picturing a file folder with a big X Top Secret splashed across it. 
One of the most interesting aspects of the war were the secret activities of everyday people.
The book Women Heroes of World War II: 26 Stories of Espionage, Sabotage, Resistance, and Rescue (Women of Action)
 is a wonderful introduction to the subject. It tells the stories of 26 women who risked their lives to undermine the local occupying forces. For example, the teen Stephania Podgorska who rescued thirteen Jews. While only a teenager, she was living with and working for a Jewish family who were forced into the ghetto. When they left, she stayed in their apartment until one day, one of the boys shows up, having jumped from a train headed to a concentration camp. He is her first secret guest. In all, she harbored thirteen Jews in a home, that for a time was across from a German Hospital . She was even forced to billet German nurses, but the Jews living in the attic were never found. They all survived.
Or Pearl Worthington who, after escaping Nazi occupied France, went back to help with the resistance. She joined the Special Operations Executive (SOE). She posed as a cosmetics rep so she could be a courier of information and money.
Another, more famous example is Corrie ten Boom of
The Hiding Place
. This book had been on my TBR pile for  a while, and I finally read it. I shouldn't have waited so long.
Here is another story in the book:
And I thought this modern video was interesting, showing Corrie ten Boom's house. It starts around the 4:30 mark, and then at the 7:30 mark you can see the false wall and the space behind it where people hid.