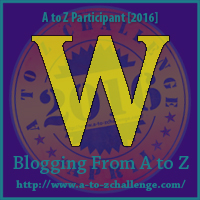 This year for the Blogging from A to Z Challenge, I'm writing about the 1800s in celebration of Nellie Bly and Elizabeth Bisland's race around the world in 1889, the subject of my new novel based on this adventure: Liz and Nellie.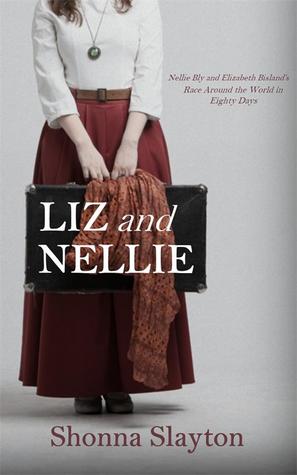 Guest blogger Rosemary J Brown, fellow Nellie Bly enthusiast, is back for one last blog. How fitting we are nearing the end of A to Z and today she is talking about the final resting place of both Nellie Bly and Elizabeth Bisland.
Rosemary followed Nellie Bly's route around the world in commemoration of the 125th anniversary of the race. If you've been enjoying these A to Z posts about Nellie Bly and Elizabeth Bisland, then visiting Rosemary's website Nellie Bly in the Sky is a must. You will not be disappointed.
***
The final resting place of Nellie Bly and Elizabeth Bisland
After following Nellie Bly so intently around the world, I wanted to visit her gravesite to pay my respects when I arrived in New York City. Both Nellie and Elizabeth Bisland are buried in Woodlawn Cemetery, a National Historic Landmark in the Bronx.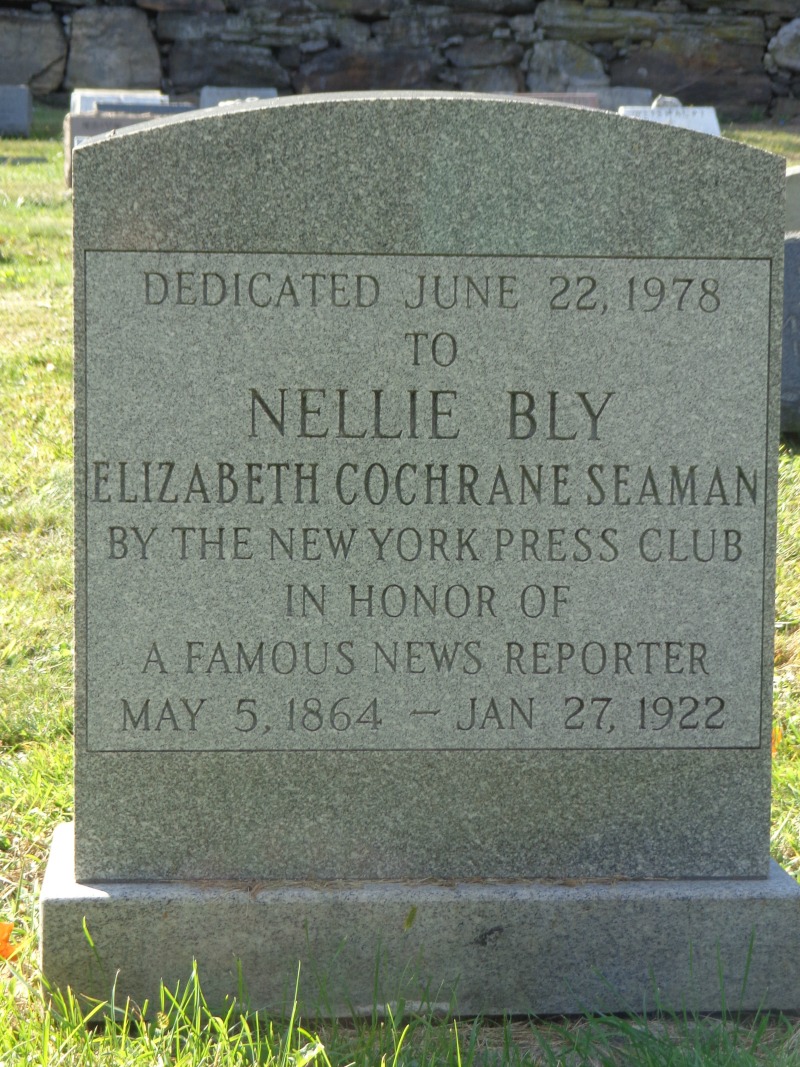 They share the famous cemetery with newspaper magnate Joseph Pulitzer, Elizabeth Cady Stanton, Duke Ellington and numerous famous people.
Cemetery historian Susan Olsen took me for a tour of this fascinating burial ground stretching more than 400 acres and home to 300,000 graves.
We passed the tombs of America's most-loved people, some adorned with Tiffany glass. The first stop was at Elizabeth Bisland's gravesite where I laid a white rose.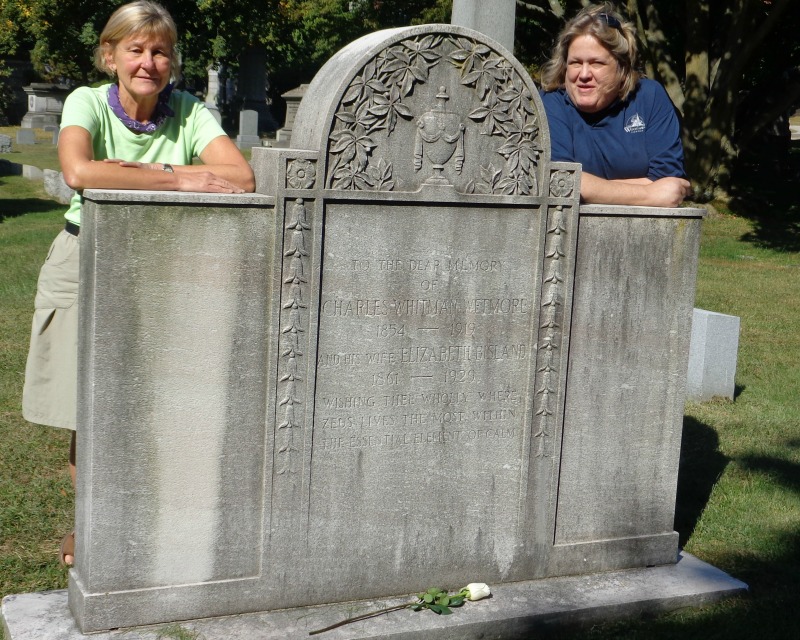 Our second stop was the tomb of Joseph Pulitzer, Nellie's boss at the New York World.  He built a newspaper empire from scratch. It was his idea to send Nellie to the asylum on Blackwell's Island to uncover the abuses that mentally ill women suffered. That story resulted in sweeping reforms in the care of mentally ill people.
At last we were on our way to Nellie's tomb — plot 212, section 19 in the Honeysuckle Lot. It's where many victims of the influenza epidemic of 1918 are buried, according to Susan Olsen. Nellie's was one of the few graves in the Honeysuckle Lot that boasted a headstone. But it wasn't even erected until 1978 when the New York Press Club dedicated it 'in honor a of famous news reporter'.
To me, Nellie Bly was so much more than a famous news reporter. She not only paved the way for women in journalism; she  pioneered investigative journalism – the kind of reporting that brings about change and reforms….and makes the world a better place. When most women were relegated to the home, she travelled the world on her own with a small gripsack and the clothes on her back.
With that in mind, I laid a bouquet of white roses on her grave.
Rest in peace Nellie Bly and Elizabeth Bisland.