For the A to Z blogging challenge I've decided to blog about the 1940′s. And in the spirit of the 1940′s, at the end of the month, I'll be giving away an ebook copy of one of my favorite books, Summer at Tiffany, to one of my newsletter subscribers (sign-up on the sidebar if you are so inclined.) It's a light-hearted memoir of two college girls let loose in New York City for a summer. What a hoot.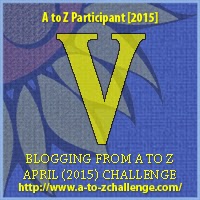 Helen Keller is not a name I've ever associated with WWII. But her books were on the list of banned books to be burned in Nazi Germany. After the news of the great book bonfires, she wrote an open letter to the students in Germany who started the book burnings:
"History has taught you nothing, if you think you can kill ideas. Tyrants have tried to do that often before, and the ideas have risen up in their might and destroyed them….You can burn my books and the books of the best minds in Europe, but the ideas in them have seeped through a million channels and will continue to quicken other minds."  New York Times, May 10, 1933  When Books Went to War: The Stories that Helped Us Win World War II by Molly Guptill Manning.
Just over five years later, WWII officially began.
With the flood of new servicemen, there came a great need for morale boosting. Even those on active duty could have long stretches of downtime and were grateful for a book to read, not only to pass the time, but to escape from the horrors of war. Libraries across the country had started book drives, but the need was so great, a unified, national drive was formed in 1941: the National Defense Book Campaign, referred to as the Victory Book Campaign (VBC). They culled the donations, weeding out the rare books that could be resold, inappropriate books, such as those that were falling apart or were considered too juvenile,  or potentially harmful books such as those containing maps or plans that could help the enemy.
I've had a video every day of the A to Z Blogging Challenge, but could not find one on the Victory Book Campaign. So here is another V word for today: Victory Garden:
One way that everyone could participate in the war effort was through growing their own food. Although vegetables weren't rationed, they could come in short supply around the country due to disruptions in other areas, like the rationing of gas and tires.
Here are some tips from Britain's "old gardners" on how to set up a garden.