For the A to Z blogging challenge I've decided to blog about the 1940′s. And in the spirit of the 1940′s, at the end of the month, I'll be giving away an ebook copy of one of my favorite books, Summer at Tiffany, to one of my newsletter subscribers (sign-up on the sidebar if you are so inclined.) It's a light-hearted memoir of two college girls let loose in New York City for a summer. What a hoot.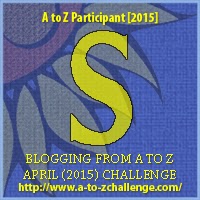 Seventeen first hit the magazine rack in September, 1944. Teen-ager was a new word on the scene, and Seventeen the first magazine aimed directly at teens. Seventeen was actually born out of a renovated version of a movie-magazine called Stardom. The publisher was looking for fresh ideas and contacted Helen Valentine, who had worked for both Vogue and Mademoiselle: The Magazine for Smart Young Women. She had the right vision, and he hired her.
Excerpts from the editor's first letter to the readers:
"You're going to have to run this show—so the sooner you start thinking about it, the better. In a world that is changing as quickly and profoundly as ours is, we hope to provide a clearing house for your ideas…..As a magazine, we shall discuss all the things you consider important—with plenty of help from you, please. Write us about anything or everything. Say you agree with SEVENTEEN or disagree violently, say we're tops, say we're terrible, say anything you please—but say it!" – Helen Valentine
When I was collecting research for my 1940's YA novels, I purchased several old Seventeen magazines. These large editions were a lot of fun to breeze through. One of the magazines had a great article about different kinds of technical high schools, so I sent one of my supporting characters to a school for fashion design. (Her picture is even in the magazine!)
In this video, I show you those magazines and read some of the reader's letters to the editor:
For more info and glimpses of past covers, check out this article:  When We Were Seventeen.