For the A to Z blogging challenge I've decided to blog about the 1940′s. And in the spirit of the 1940′s, at the end of the month, I'll be giving away an ebook copy of one of my favorite books, Summer at Tiffany, to one of my newsletter subscribers (sign-up on the sidebar if you are so inclined.) It's a light-hearted memoir of two college girls let loose in New York City for a summer. What a hoot.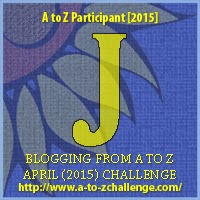 During the war, a soldier could send home a patriotic memento to his mom or girlfriend. These pins, necklaces, and bracelets were both machine manufactured and hand-made (known as trench art). Because of rationing, the use of metals was restricted, however, if a company still had sterling silver, they could use it to make jewelry.
The jewelry often represented the branch of military for which the soldier was serving. You will also find other symbols like the flag, an eagle, V for victory. I've seen one dedicated to Pearl Harbor, where a pearl took the place of the word in: Remember Pearl Harbor.
WWII sweetheart jewelry is a personal, fascinating piece of history. It was a linking of two people across the miles, and has become a popular collectible today.

Sweetheart Jewelry and Collectibles (Schiffer Book for Collectors With Value Guide)
Some online examples are here: http://cindyentriken.com/2014/01/wwii-sweetheart-jewelry/
This video interview with Sandra Whitson, author of Star Spangled Jewelry (Schiffer Book)
 talks prices: $10-400 for the flag pins.