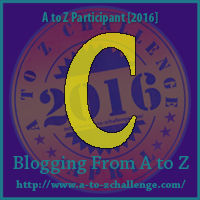 This year for the Blogging from A to Z Challenge, I'm writing about the 1800s. In particular, I'll be focusing on the events surrounding  Nellie Bly and Elizabeth Bisland's race around the world in 1889 in celebration of my new novel based on this adventure, Liz and Nellie, out today on Kindle ebook. The print book is almost ready and will be available soon wherever Ingram distributes (Barnes & Noble, Book Depository, etc.)
While in their writings neither Nellie Bly nor Elizabeth Bisland mention a corset in her list of items brought 'round the world, at the time the corset was a standard in underclothing, and both women were likely wearing them during their travels. When in Japan, Nellie mentions the fact that the Japanese women never wore corsets and that's why their waists were enormous. (Sounds like an exaggeration to me.)
Western clothing in the 1800s was styled in such a way as to need the corset to nip and tuck the right way. Here is an ad from my Ladies Home Journal from 1895.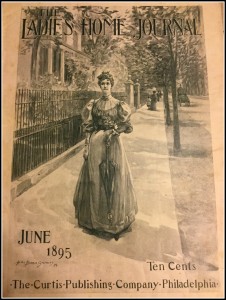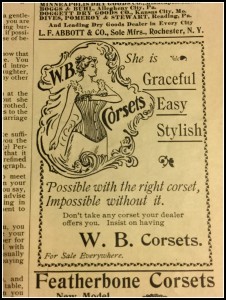 "She is Graceful, Easy, Stylish.
Possible with the right corset, Impossible without it."
If you are intersted in learning more about corsets, Victorian Secrets: What a Corset Taught Me about the Past, the Present, and Myself
 is a fascinating look at a modern woman who dresses as a Victorian every day. She has some strong opinions about the corset.