The Fairy-tale Forum is a brand new Facebook group for all lovers of fairy-tales, old and new, classic and retold. Right now the Fairy-tale Forum is hosting an awesome GIVEAWAY in celebration of the new Beauty and the Beast movie. Four winners will be chosen! Here are the spectacular prizes!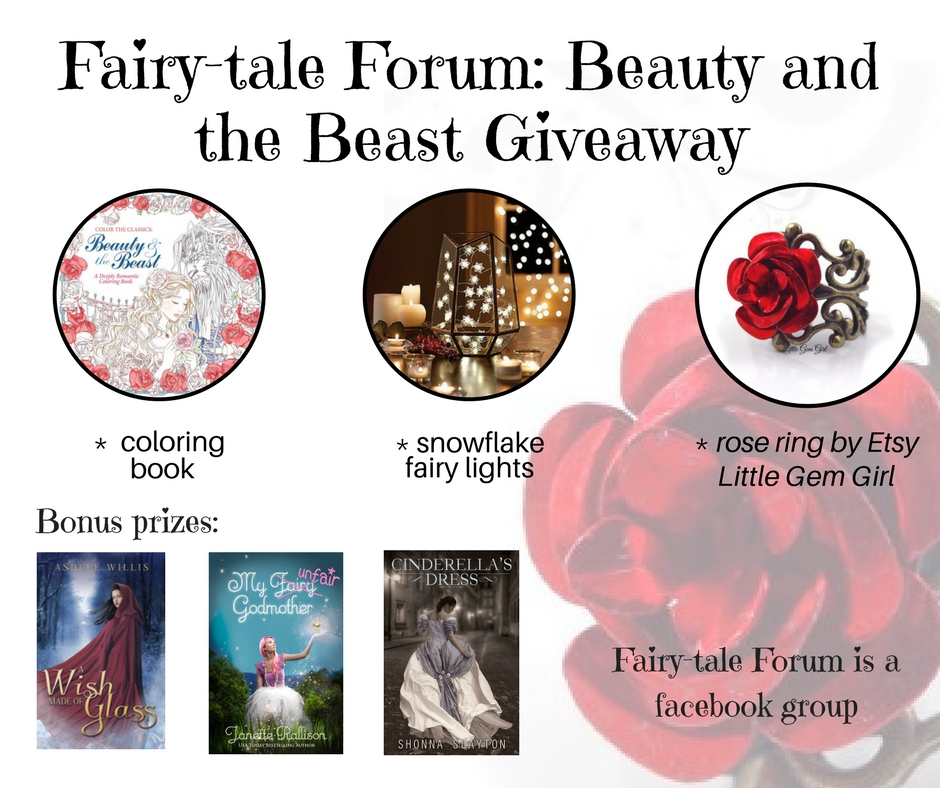 1st Prize:
Fun snowflake string lights
Beautiful custom-made rose ring
Beauty and the Beast coloring book
Runner-Up:
Signed paperback of Cinderella's Dress by Shonna Slayton
Runner-Up #2:
eBook of My Unfair Godmother by Janette Rallison
Runner-Up #3:
eBook or audiobook (winner's choice) of A Wish Made of Glass by Ashlee Willis
Be sure to join the Fairy-tale Forum so you won't miss any discussions or future giveaways. And don't forget to share with your friends!
Note: physical prizes are for USA entries only.
Here are some additional graphics to help you share via social media:
Twitter: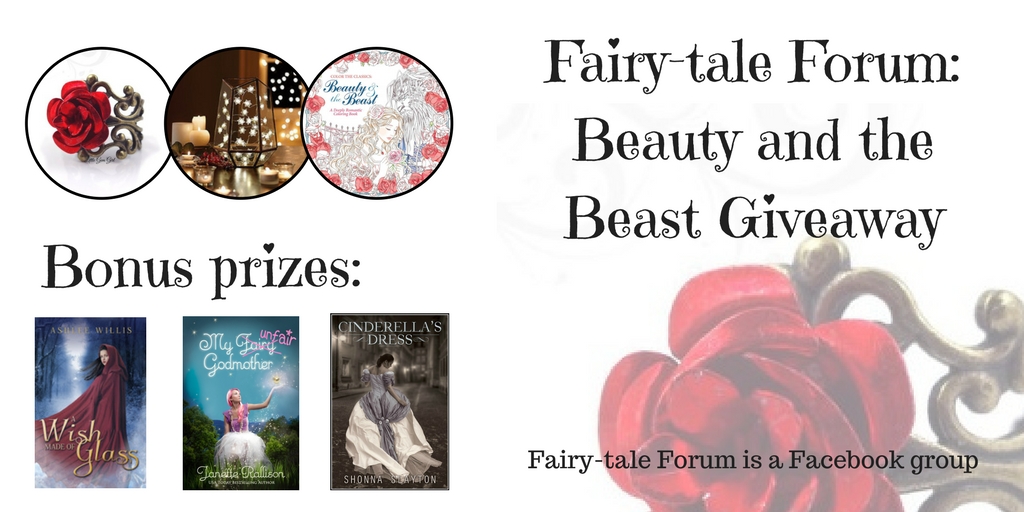 Pinterest: