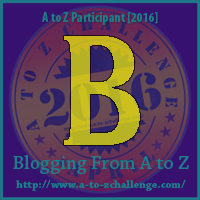 Busy blog this month. Here is what's going on:
1. This year for the April Blogging from A to Z Challenge, I'm writing about the 1800s. In particular, I'll be focusing on the events surrounding  Nellie Bly and Elizabeth Bisland's race around the world in 1889 in celebration of my new novel based on this adventure, Liz and Nellie. 
2. And for these first few days, I'm also participating YASH 2016 (Young Adult Scavenger Hunt) which includes a Rafflecopter giveaway for one of four copies of the book (scroll down for the YASH post.) YASH ends April 3.
***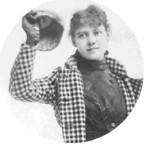 Nellie Bly was a stunt reporter who worked for the New York World newspaper. She was bold and daring and really the one responsible for starting the type of undercover reporting she was famous for. To earn her job, the very first thing she had to do was get committed to a mad house to report on the ill-treatment of the patients. She came up with the idea to race the fictional character Phileas Fogg from Jules Verne's Around the World in 80 Days.

Elizabeth Bisland was also a reporter. She freelanced for a number of newspapers, including the same paper as Nellie Bly, but at the time of their race, Bisland was working for Cosmopolitan magazine, primarily as their book reviewer, though she did write other types of articles. She was not a stunt reporter, had no intention of being a stunt reporter, until her boss offered her a permanent position if she went around the world.
At the time of the race, they were both single and in their twenties.