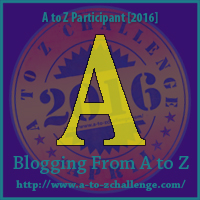 Busy blog this month. Here is what's going on:
1. This year for the April Blogging from A to Z Challenge, I'm writing about the 1800s. In particular, I'll be focusing on the events surrounding  Nellie Bly and Elizabeth Bisland's race around the world in 1889 in celebration of my new novel based on their adventures, Liz and Nellie. 
2. Also, for these first few days, I'm also participating YASH 2016 (Young Adult Scavenger Hunt) which includes a Rafflecopter giveaway for one of four copies of the Liz and Nellie (scroll down for the YASH post.) YASH ends April 3.
The novel Around the World in Eighty Days
 by Jules Verne was published in 1873. The main character, Phileas Fogg, makes a bet that he can travel all the way around the world in eighty days. Fogg trusts in his calculations and sets off from Victorian London with his newly-hired valet. A fun subplot involves a policeman who chases after him, suspecting him of being a bank robber.
This novel has created all kinds of spin-offs and real-life copycats. One of the earliest and most famous circumnavigators was stunt reporter Nellie Bly who set out from New York in 1889 as a publicity stunt for World newspaper. In a parallel subplot to Verne's novel, she was also followed; however, not by a policeman, but by another reporter going in the opposite direction trying to beat her back to New York (more about this later in the A to Z challenge!)
Map of the trip
Read for free on Project Gutenberg
Movie Trailer of Around the World in 80 Days (1956)