Liz and Nellie: Nellie Bly and Elizabeth Bisland's Race Around the World in Eighty Days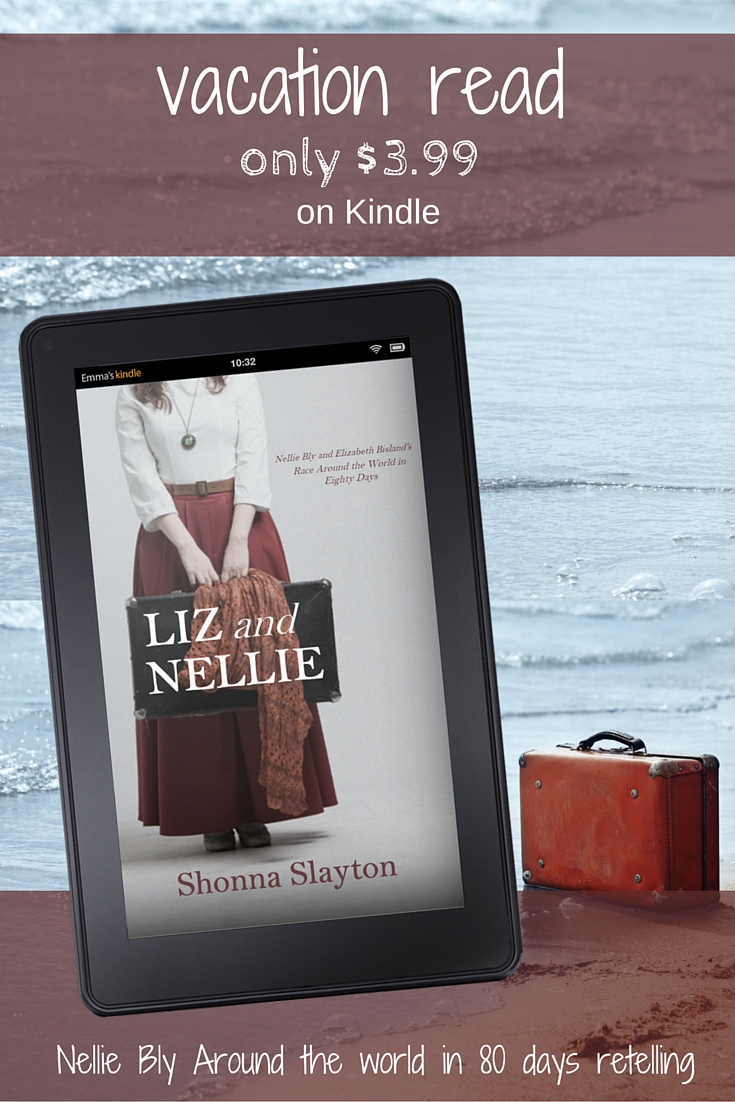 A few years ago, while conducting research for a novel set in the late 1800s, I came across the story of Nellie Bly's solo trip around the world in 1889 and was amazed. I became a bit obsessed with her story (ask my family) and dug a little deeper. Turns out, there was another woman reporter who raced against her, going in the opposite direction. Now I was doubly intrigued. What they accomplished as single women in Victorian times was simply fascinating to read. I just had to retell their tale. The result of my obsession is my new novel out now in both print and ebook, Liz and Nellie.
Listen to me gush about Nellie Bly and Elizabeth Bisland:
It's such an odd duck of a book, but I love it. It's YA, but the characters are in their twenties. It's more adventure than romance (even though one of the women has a beau waiting in the wings). It's told largely in their own words (think 1800s lingo) so will appeal more to people who like classics more than contemporary novels.